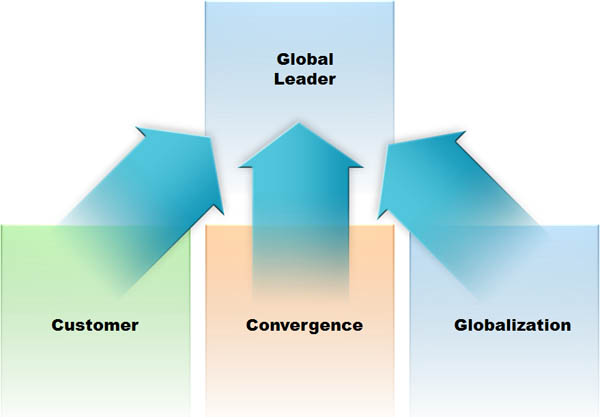 - Customer
We promise keen-eyed survey and quick response to needs of customer.
- Convergence
We will lead VOIP media market with VOIP high-speed media, VOIP security and ATCA Platform.
- Globalization
We will be leading part on the global market bases on success in domestic market.
The vinegen incorporation will be "global reader" by "the greatest satisfaction of customer"